6 ways a commercial electrician can help your business succeed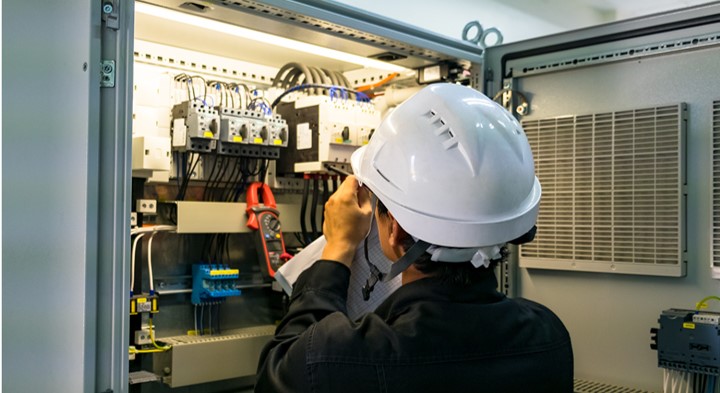 Your business's electrical system is essential for your daily operations. Without safe, reliable access to electricity, you would have constant business interruptions and possibly be in breach of work health and safety standards. As such, a commercial electrician can be a valuable partner and guide for your business, but what are the specific ways they can assist? Here, we look at some of the most important ways commercial electricians can support your business and its priorities.
1. Testing and tagging appliances
Testing and tagging appliances involves checking your business's portable electrical appliances and ensuring they're safe to operate. A commercial electrician will perform a visual check for damage before using specialist appliance equipment to test each appliance. They will then affix a tag on the appliance to mark it as tested and safe. The tag should specify a recommended next-test date.
It's a process that gives your team a good idea of which items are safe to use and so could minimize the risk of electrical shocks and accidents. Testing and tagging is particularly important – even mandatory – for industries like construction, demolition, and mining, which rely on specialist equipment daily.
2. Circuit breaker testing
A commercial electrician can carry out circuit breaker testing, which is designed to test your switching system and how your tripping structure is programmed. It's a vital type of test to support the safe, reliable performance of your circuit breakers. Your business premises' circuit breakers are responsible for conducting electricity currents and insulating contacts from one another. They also disconnect the fault current quickly when there's a fault, to protect your equipment.
Circuit breakers can experience major faults like short circuits in coils, and they can become damaged or worn over time, especially in their mechanical connections or the insulation material. Regular testing by an electrician can detect these issues and prevent them before they cause equipment damage, business interruptions, or staff injury in your organization.
3. Energy efficiency
A reputable commercial electrician can identify ways to raise the energy efficiency of your business. Boosting energy efficiency and sustainability could, in turn, enhance your business performance, ROI, minimize earnings volatility, and improve overall profitability. Consumers often value companies with sustainable practices, so becoming more energy efficient can improve your brand reputation as well.
Your electrician can assist with anything from installing solar hot water systems, solar panels, and LED or other energy-efficient lighting. They can conduct a detailed energy audit for insights into your infrastructure and appliances. Your electrician can guide you on the best upgrades to reduce power consumption, cut your power bills, and minimize your energy overheads.
4. Lightning protection
Lightning protection is widely used in buildings and commercial sites around the world. These systems divert the lightning current away from your commercial site to reduce the risk of injury and damage. While the likelihood of lightning striking your building might seem remote, the damage to equipment can be significant. Lightning protection can also prevent lightning-related fire and structural damage.
A lightning protection system usually features a rod or air terminal, a lightning cable (to carry the lightning current from the rod to the ground), and ground rods (buried in the earth for a safe lightning discharge around the building). It's important to note these systems don't attract lightning and usually don't provide surge protection. As such, make sure you use surge-protection tools on your equipment, even if your electrician has set up a lightning protection system.
5. Switchboard maintenance
It's not uncommon for industrial and commercial sites to rely on low and medium voltage switchboards to distribute their electrical power. Over time, electrical distribution equipment can age and deteriorate, reducing both distribution efficiency and safety.
A qualified commercial electrician can assist with switchboard maintenance to minimize failures in the switchboard gear. In turn, this helps you eliminate unnecessary repair and equipment replacement costs while enhancing electrical safety on your site. Effective maintenance can increase the lifespan of your switchboard and save you on the costs of upgrading the switchboard. Maintenance should include inspection and testing – including insulation resistance tests, continuity tests, and high potential capability tests – with specialist equipment.
6. Lighting control
Your business's lighting system could account for more than 60% of your electricity bill. By working with a licensed, experienced electrician for better lighting control, you could achieve significant savings on your lighting costs. For example, you could upgrade your wall switches; introduce networked, sensor-activated dimming systems; or install scheduled lighting controls for automatic switch-off after work hours. The electrician can also make sure the system incorporates the right lighting-load capacity, grounding features, and short-circuit protection for safety.
Your lighting control can be updated for a closer fit with different zone needs and intended uses. For example, cubicles and offices, corridors, and presentation or training rooms might have varying lighting-control requirements. With optimized lighting control, you likely not only save on power, but could also enhance utility, comfort, and productivity for your workers.
Commercial electricians: enhancing safety and productivity
By working with the right commercial electrician, you could enhance the safety and utility of your workplace. Your electrician can check appliances and verify your circuit breakers are working to the required safety standards. They can minimize the risk of business interruption and expensive equipment damage from lightning, while seeing to it that your lighting systems are aligned with your needs. From energy efficiency and electricity cost savings to workplace safety, the potential outcomes of working with a commercial electrician could lead to a more compliant and safer workplace that's sustainable, productive, and more profitable.
Are you looking for an experienced commercial electrician to help with your business's electrical maintenance? Contact our team of experts today to find out how we can do for your business.