Electrical Maintenance: What to Expect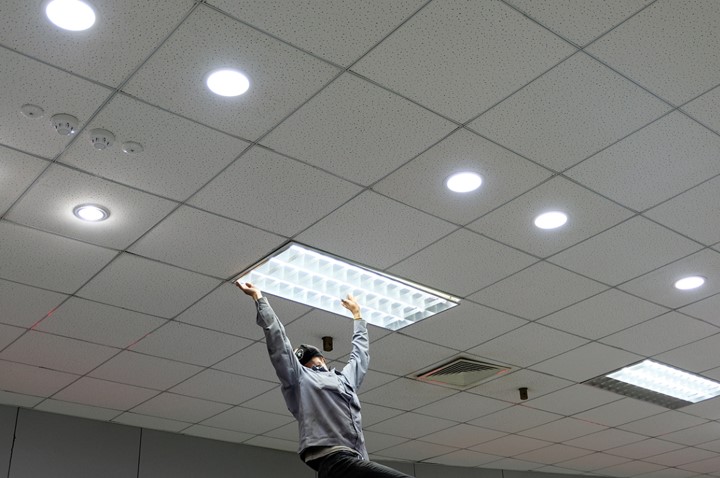 If you own or run a business or household, it's essential to carry out electrical maintenance on a regular basis. Electrical maintenance covers all aspects of testing, monitoring, troubleshooting, repairing and replacing electrical equipment. Advances in and reliance on electrical equipment make businesses vulnerable if a piece of machinery or a vital electrical system shuts down. For this reason, electrical maintenance is an important part of a smooth-running business.
What is electrical maintenance?
Electrical maintenance is carried out by a licensed electrician. The task revolves around maintaining and repairing electronic equipment used in commercial, industrial and residential buildings. It covers areas including: •Digital communication and computer software issues
•Electrical machines
•Generators
•Hydraulics and Pneumatics
•HVAC systems
•Lighting systems
•Surge protection
•Electrical transformers
Regular electrical maintenance is recommended for most commercial, industrial and residential properties to safeguard existing systems and ensure that all electrical equipment is operating how it should.
Why it's important
We live in a far more digitized world, with reliance on technology and digital communication evermore widespread. For businesses, electrical maintenance is more necessary than ever, since any electrical failure can cause extensive downtime and data loss. Along with this, the regularity of widespread damaging weather events has also brought electrical maintenance to the forefront.
Emergency and standby generators are our first line of defense in an emergency, and if these fail or are faulty, they could become a safety hazard. One of the major challenges to electrical maintenance is the nature of electrical wiring, since the complexity of locating specific problems and locations can be difficult for anyone other than a professional. Early identification of all these issues is a key aspect of electrical maintenance. An irregular or a neglected electrical maintenance program can render all the services that your business or household relies upon, useless. Therefore electrical maintenance is so important and should be carried out regularly and implemented properly.
What are the main areas covered?
Electrical maintenance is primarily carried out to ensure equipment is operating without fault. This is necessary in order to manage electrical risks. Some items of electrical equipment carry more risk than others, with portable equipment vulnerable to damage on the plugs and sockets, electrical connections and cables. Extension leads are also pieces of equipment to be carefully monitored and inspected, with many of these items becoming hazardous in wet surroundings or cramped spaces. Electrical shock is one of the main hazards when it comes to using or handling electrical equipment, so maintenance is carried out to perform safety checks and to eliminate hazards like: •Contact with exposed live parts •Electrical faults that could lead to fire •Explosions or fires where electricity could be the source of ignition
Electrical maintenance also covers the installation of electrical systems and equipment, safety checks and risk control measures.
Common reasons businesses need electrical maintenance
Electrical safety should always be a priority in the workplace. Employing regular electrical maintenance as part of your business plan will ensure the safety of the dwelling and its occupants. Electrocution is one of the most common electrical hazards, with the potential to fatally injure. Along with physical risks, electricity can also result in computer issues leading to outages, data losses and slow internet speeds which can cost a business time and money.
Lighting, security systems and fire alarms also need to be maintained regularly to provide safety and a comfortable working environment. If the business operates large machinery or dangerous equipment, electrical maintenance can be carried out as a preventative measure to make sure all equipment is safe and faultless. Staff should never carry out any electrical work, with businesses urged to employ a professional electrician to carry out any maintenance or repairs to ensure everything is handled in the safest way possible.
A final word on electrical maintenance
Electrical maintenance is a preventative measure used to eliminate any risks associated with electrical equipment. Electrical maintenance ensures that all electrical systems and components are working and that any faulty or damaged equipment is replaced or repaired. Businesses should have regular electrical maintenance carried out by a professional in order to prevent any safety hazards or risks, as well as to ensure that all business data and related security is protected in the event of an outage.
Need electrical maintenance? Need an experienced professional to help with your electrical maintenance? Contact our team of experts today to see how we can help.