Licensed Electrician for Circuit Panel, Breaker Upgrades and Repairs in Delaware County, PA
A faulty circuit breaker or panel will not only cause electrical issues such as dimming lights in your home or business in Delaware County, PA, but it can also be a serious fire hazard. If you're noticing problems, call the master electricians at Linc Electric. We can handle any necessary repairs, or upgrade you to a modern panel board. Tripped circuit breakers are often a warning sign that something is wrong with your electric panel.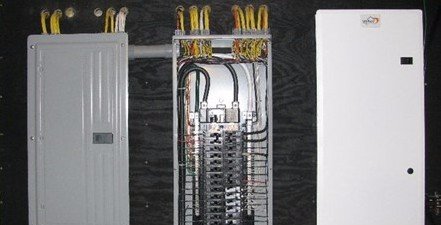 Replacement Breaker Panel Installations in Delaware County, PA
Your electric breaker panel is the heart of your building's power supply. When you're in need of any upgrade or replacement of an older, outdated panel, contact Linc Electric. Modern panels can lower your electric bills, boost your overall efficiency and have improved safety features.
Get More Power
Adding on to your electric breaker panel will give you the energy to run high-power appliances such as larger A/C units. Many older panels were not designed to keep up with today's modern appliances. Let our knowledgeable, talented technicians bring your property into the 21st Century.
Highly Qualified Electricians in your area
All our electricians are highly vetted to ensure the best level of service for you. They are subject to random drug tests and background checks when hired. You'll always know a Linc Electric employee by their uniform and clearly marked truck.
Call Now! (215) 342-4353 or (610)853-8293 to schedule your appointment for any CIRCUIT PANEL or BREAKER Repair in Delaware County, PA